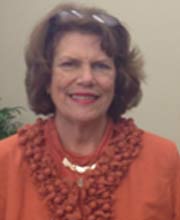 Kathryn Caswell
Director of Contracts
As USIT's Director of Contracts, Ms. Caswell oversees all USIT contracts tasks, as well as monitors the solicitations and subcontracts administration associated with more than 20 contract vehicles for which USIT is either a Prime or Subcontractor. She supports the Account and Program Managers with a thorough implementation of processes that ensure compliance with all FAR, DFAR regulations.
Ms. Caswell has more than 30 years of experience managing GWAC and Agency issued contracts and applying FAR rules and regulations to BPA and IDIQ contracts. Prior to joining USIT, Ms. Caswell was responsible for Northrup-Grumman's administration of the $225M, Global Transportation Network (GTN21) within the C3I Operating Unit of Defense Mission Systems. Earlier in her career, Ms. Caswell served as Contract Manager for US Postal Service contracts in excess of $95M. Her prime responsibilities included generation of all PSD cost, and/or administration proposal volumes. Subsequent assignments included administration of SPAWAR Blanket Purchasing Agreement and a variety of GSA orders for US Navy, Air Force, Marine Corps and Army users; and service as the acting Contracts Administrator for contracts associated with DOT, DOD, DOJ, and NASA.
Ms. Caswell holds a certification from Villanova University in "Essential Government Contract Management", a Bachelors of Contract Administration from George Mason University, and is a member of the National Contract Management Association (NCMA). In addition, Ms. Caswell received her Six Sigma Greenbelt certification after completion of formal training and participation in the GTN21 Earned Value Management (EVM) improvement project.