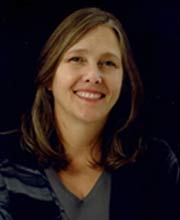 Lana Robbins
Director of Recruiting
As USIT's lead recruiter, Lana is responsible for designing and deploying technical recruiting programs and practices that allow USIT to attract "best in class" talent, providing oversight, coaching and development of the Talent Acquisition team and working with HR leadership to align processes with enterprise-wide metrics and activity to improve talent acquisition performance.
Lana has over 17 years of sourcing/recruiting experience with 9 years focused on recruiting Oracle professionals. Prior to USIT Lana was the Sourcing Lead for CSC's Federal ERP Consulting Practices and supported several large programs to include ECSS, CMS (Centers for Medicaid and Medicare services) and the SAP LMP (Logistics Modernization Program). During Lana's six years with CSC she also supported the Oracle Global Business Services division staffing commercial projects in the manufacturing, energy and healthcare industries.
Lana is a Certified AIRS Recruiter, and has received a certification from VTI.