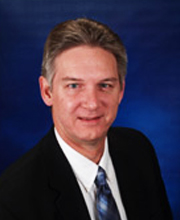 Randy Lawson
Director of Sales
As Sales Director, Randy is responsible for managing existing USIT accounts as well as cultivating new client relationships for Federal, State & Local and Commercial customers. He brings with him more than thirty years of experience in executive management, services delivery, and business development in both the public and private sectors.
Prior to joining USIT Randy was a Sr. Director of Federal Programs with an Information and Technology services firm Rolta International (Rolta-TUSC). He also served for over five years as a Practice Director with Oracle Corporation where he was responsible for managing business development, P&L, and consulting delivery requirements for the U.S. Navy and Army.
In addition to his more recent successes as a Practice Director and Business Development executive, Mr. Lawson held such prestigious positions as CIO for the Virginia Department of Health, and State Data Administrator for the Virginia Department of Technology and Planning. His career also includes work at NASA's Langley Research Center, R.J. Reynolds International, Planters-Lifesavers, and Unisys Corporation.
Randy holds a Bachelor's of Arts in Computer Information Systems and a degree in Business Management. In addition to his formal education, he has completed numerous Oracle-specific training and leadership courses. He is also an Oracle Certified Project Manager.