Naval Sea Systems Command SeaPort-e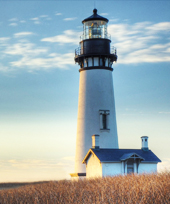 The U.S. Navy requires innovative and responsive support for a wide variety of challenges facing today's Warfighter. US Information Technologies (USIT) has assembled a team with the broad range of knowledge, skills, and capabilities to meet those challenges in several Functional Areas. The USIT Team was formed based on winning capabilities, close working relationships, and providing high-quality solutions for the Navy. As depicted in the "Benefits" Table, the USIT Team brings real value to Navy SeaPort-e customers.
Our SeaPort-e Contract is available for all ordering offices within the Naval Sea Systems Command, Naval Air Systems Command, Space and Naval Warfare Systems Command, Naval Supply Systems Command, Military Sealift Command, Naval Facilities Command, Strategic Systems Programs, Office of Naval Research, and the United States Marine Corps.
Additionally, support is available under this contract to other Department of Defense (DoD), non-DoD, or Joint agencies for work that is integrally related to SeaPort-e product areas and mission.
Further information as required is available on request. For more details on the specific services we provide, please browse to our Services webpage.