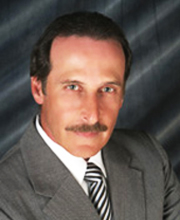 Joseph D. Morrone
President and CEO
Joseph D. Morrone is the President and Chief Executive Officer of U.S. Information Technologies Corporation.
Mr. Morrone is a veteran in the IT Consulting and Professional Services industry. A Graduate of Georgetown University's School of Business, he initially spent 13 years with SYSCON Corporation where he supported the Navy Department's AEGIS Shipbuilding Program. Mr. Morrone quickly became known for introducing new and innovative solutions for automating the Navy's Financial Management processes. By the mid 80's, Mr. Morrone was spearheading the development of a Standard Management Information System for shipbuilding across the Navy, based on relational database technology. He founded an outsourcing initiative to manage the Navy's development and production environments for their operational systems.
After SYSCON, Mr. Morrone was an investor and co-founder of Axiom Corporation, a Washington area professional services company supporting the Federal Government. He went on to become Vice President of the Information Technology Division of Comprehensive Technologies International (CTI), with responsibility for more than 28 IT contracts and a staff of more than 300 professionals. After several years at CTI, Mr. Morrone joined Oracle Corporation in 1996.
At Oracle Corporation, Joe directed one of the fastest growing consulting practices in the public sector. His team was frequently ranked as one of the top performing businesses in the Americas. His organization spawned several new practices within DoD and was reputed for having some of the best Oracle consultants in the country. By 2002, Mr. Morrone was selected to serve in the role of Vice President for DoD consulting, with responsibility for four national verticals and 5 directorships across the United States, including the Navy, Army, Marine Corps and DoD Healthcare sector. He directed several major Oracle consulting hubs in locations from Norfolk to Hawaii. In 2002, Mr Morrone was one of 30 executives in the United States selected to participate in Oracle's Executive Leadership Program.
Following his career Oracle Corporation, Mr. Morrone returned to CTI where he once again assumed the role as VP of their Information Technology Division and formed CTI's Advanced Technology Group, an organization dedicated to carrying on the business that he created at Oracle Corporation.
After more than three years of planning, Mr. Morrone acquired the Advanced Technology Group of CTI and launched U.S. Information Technologies Corporation (USIT). As the former IT Division of CTI, USIT brings more than 30 years of federal and commercial consulting experience to its customers.